Review by Two Classy Chics
Nail Decals and Stickers from Joby Nail Art + Giveaway
Joby Nail Art is an online store where you will find a large variety of colorful and unique nail art decals (over 200 different nail art designs ranging from holidays, flowers, gemstones, and Joby's exclusive "signature" design) at prices you can afford.
The company offers you the widest selection of the latest and most fashionable nail art stickers for everyday wear, parties or that special date you've been waiting for. Their website is designed with the consumer in mind.
Joby offers easy browsing of nail art stickers for all occasions, tips & tricks of the trade, latest fashion trends & events, how-to-videos, and many more.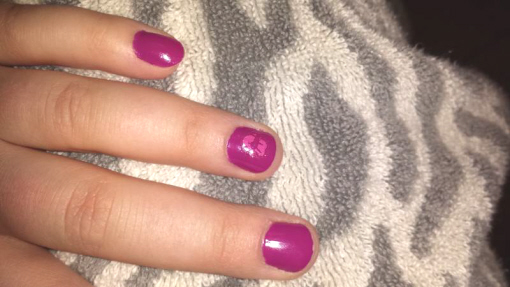 This is a really cool concept that I never even considered when painting my nails. I am horrible at doing them myself, but the decals really take away from a terrible paint job. And with the right color, these nail decals will look amazing.
So what is the best thing about Joby Nail Art? Well that's a no-brainer! Choices! You have tons of choices to choose from. There is a decal for just about EVERY occasion, that you are sure to find your own style. Not to mention that these decals are super cute, you are sure to get compliments.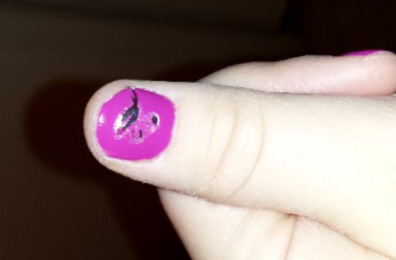 Another great thing about the products is the price of these decals. They don't cost much to purchase. If you love to do your nails or you have a friend who loves to do their nails, then you must either surprise them with Joby Nail Art or share your knowledge! If you're not a fan of nail decals, don't worry! Joby Nail Art also sells beautiful accessories such as scarves, jewelry holders, and Eco bags. There is truly something for everyone. So please take my advice and check out Joby Nail Art today! You won't be disappointed.
Giveaway: One lucky winner is going to win a pack of nail decals. They are the floral rose set shown on the right side of the top photo.
Giveaway Details: This giveaway is open to residents of the US ONLY age 18 and over. Please read our Terms of Service & Disclaimer Policy before entering. This giveaway will close on January 30th, 2014 at 11:59 pm EST time. No purchase necessary to enter or win.